---
Clap! Clap! - Tayi Bebba (B Stock)
ACRELP006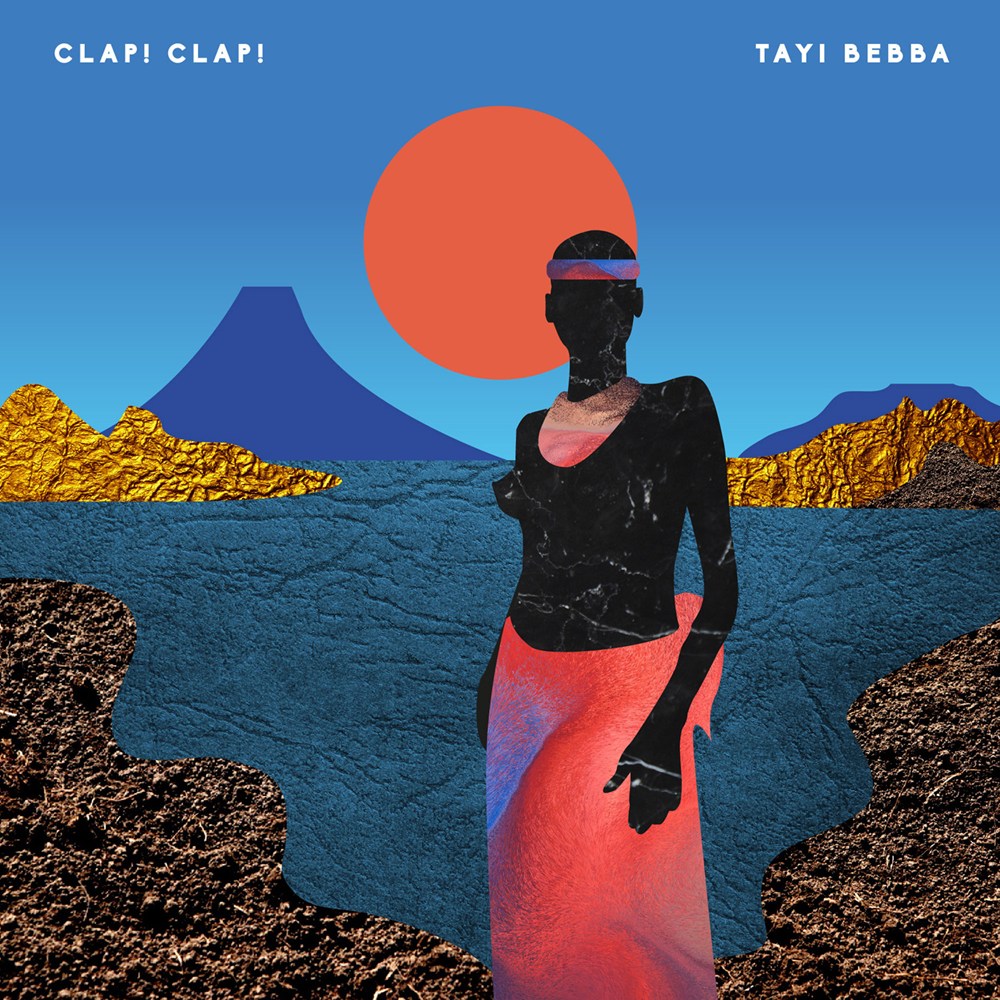 | | | |
| --- | --- | --- |
| MP3 release | £7.00 | |
| FLAC release | £8.00 | |
| WAV release | £9.00 | |
---
VINYL tracklist
A1. Clap! Clap! - The Holy Cave
A2. Clap! Clap! - Ashiko
A3. Clap! Clap! - The Rainstick Fable
A4. Clap! Clap! - Kwasi The Sorcerer
B1. Clap! Clap! - Black Smokes, Bad Signs
B2. Clap! Clap! - Conqueror (action / assault / conquest)
B3. Clap! Clap! - Conqueror (consequences / memories)
B4. Clap! Clap! - Conqueror (remorse / withdrawn)
C1. Clap! Clap! - Burbuka
C2. Clap! Clap! - Sahkii (Xirhuu)
C3. Clap! Clap! & DJ Khalab - Sahkii's Elevation
C4. Clap! Clap! - Kwasi's Storm (kyanumj) (tape dub)
D1. Clap! Clap! - Universal Modulator (kujhmak)
D2. Clap! Clap! - Sahkii's Knowledge
D3. Clap! Clap! - Universal Modulator (ujmubuam)
D4. Clap! Clap! - Sailing In The Seas of Wood
D5. Clap! Clap! - Kuj Yato
Please note top of sleeve has a split approx 2 inch.
The LP comes with a 12 inch colour insert of the full island map and in-depth story behind each track. JPGs included with the digital download
After storming the gates with his warmly received Tambacounda EP, Clap! Clap! returns to Black Acre to deliver his debut longplayer. Tayi Bebba is a conceptual work that manages to balance a highly cerebral concept with making some good old-fashioned bangers.
Tayi Bebba is an album tour of an imagined island; each song representing a location, event or ritual. Sonically, it's a fast moving charge across the soundscape, fusing field recordings and found sound with incredibly surgical drum programming. Flavours of house, Footwork and Hip Hop punctuate your migration with a very specific sound palate, giving this amazing work a cohesive feel.
---